Let me start off saying that...i [pretty much]

HATE

it.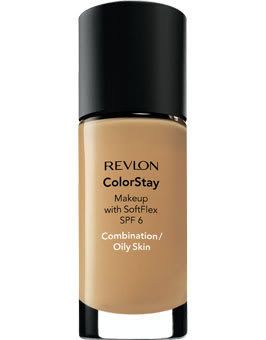 i don't know what happend exactly but i really wanted to love it. from all the postive reviews & hype of this product on makup alley & Youtube, i was excited when i finally bought it.
unfortunately i didn't get it BOGO but i'm glad i didn't or else i would have had another bottle lying around and that would be a waste anyway.
extra info:
paid $12.99 @ walgreens (which is kinda expensive for a drugstore brand)
got it in fresh beige
for combination/oily skin - Spf 6
(normal/dry skin comes in Spf 15 - from reviews there is no real difference between the two)
pros:
looooong lasting staying power
good coverage (medium to full)
buildablegood as concealer
doesn't really rub off
cons:
a little hard to blend
weird texture with dry finish
not very creamy
weird redish undertone-
so i get that different color face from neck thing going on...not attractive
hard to find right color

- what you see in the bottle is not what it may look like on skin
feels & looks like i'm wearing makup-
i do not need extra weight/gunk on my face
bad packaging-
i either pour out too little or too much = annoying + messy
So the only thing i would use this for is as a concealer just dabbing it on the discoloration but i don't really use it often since i extremely DISPISE the texture, the look, + the feel of it on my face. But just because it doesn't work for me doesn't mean it won't work for you as it work for so many other people, so if you want to go ahead & try it (cvs accepts returns no questions asked). i'm using my Laura Mercier tinted moisterizer right now and i'm inlove with it (i think i've found my Holy Grail!). i will do a review. i want to try Rimmel London's Lasting Finish foundation soon and i'll tell you how that goes.
tip:
I always research reviews of products that i want to try out on YT and
makupalley.com
before i actually buy it to prevent from wasting money and being sorely disappointed. it usually works but at the end of the day it all comes down to your oppinion. if your buying from cosmetic specialty stores like Sephora or MAC make sure you try the products out more than once to see how you like it.